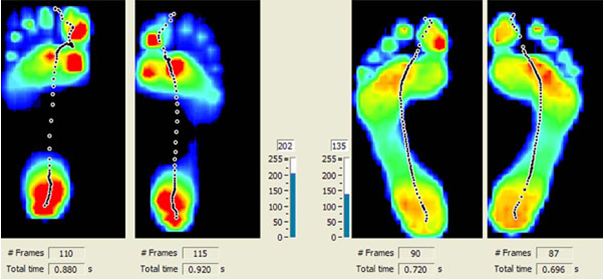 Orthopedic Physiotherapy Clinic
"Problems of the bones, joints and muscle are becoming a routine feature in almost everyone's life especially after the age of 40-45 years. The orthopedic physiotherapy unit is entrusted with mitigating these problems. Advanced manual therapy techniques like, myofascial release (MFR), muscle energy technique (MET), positional release technique (PRT), Maitland and Mulligan mobilisations etc. are actively employed.">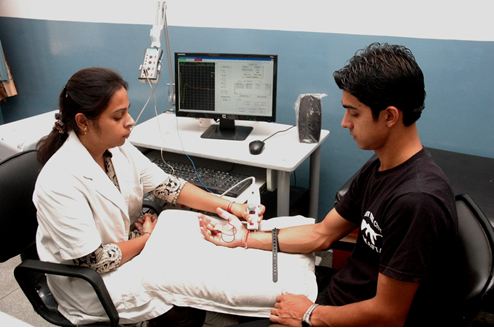 Neurology Physiotherapy Clinic
The Neuro Physiotherapy Unit works in close association with the Occupational Therapy Unit to deliver excellent functional recovery in patients of Stroke, Parkinsonism, Neuropathies, Myopathies etc. The department is perhaps the only physiotherapy department of Jalandhar to have two special subunits – Balance Clinic and Electrophysiology Unit.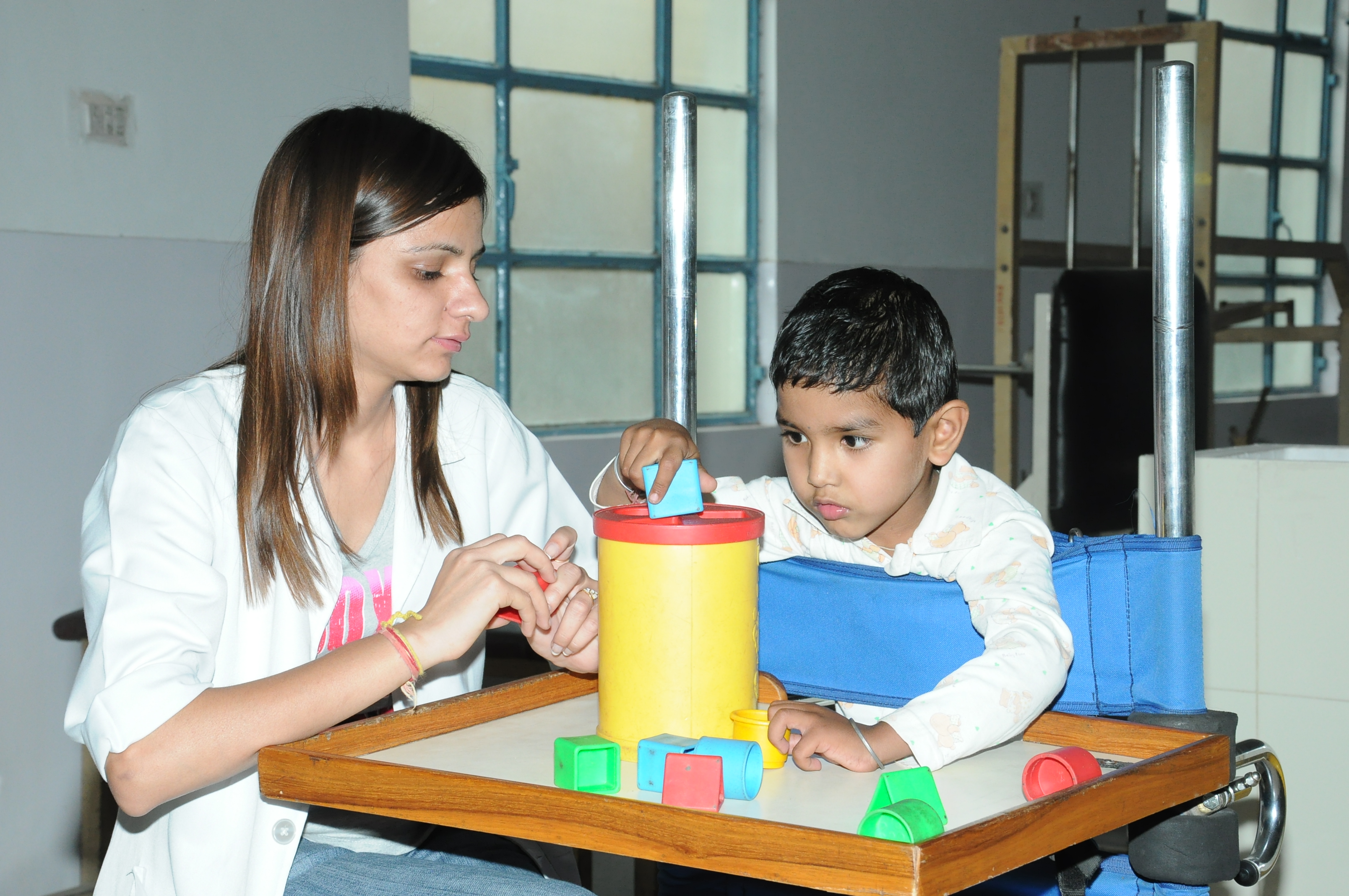 Sports Physiotherapy Clinic
The unit at DAV Institute of Physiotherapy and Rehabilitation is the only dedicated Sports Physiotherapy Department in the city of Jalandhar. The unit supplements the efforts of teams from other DAV Institutions. It also provides private and comprehensive rehabilitation to players from renowned teams like CRPF, RCF, BSF etc. Besides, the unit also delivers complimentary and supplementary on-field and off-field support to various tournaments of State and National level. The team leaders from the Sports Physiotherapy Unit are adept in modern training protocols that include special skills like High Intensity Interval Training (HIIT), Kinesiotaping, Dry Needling, Pilates etc.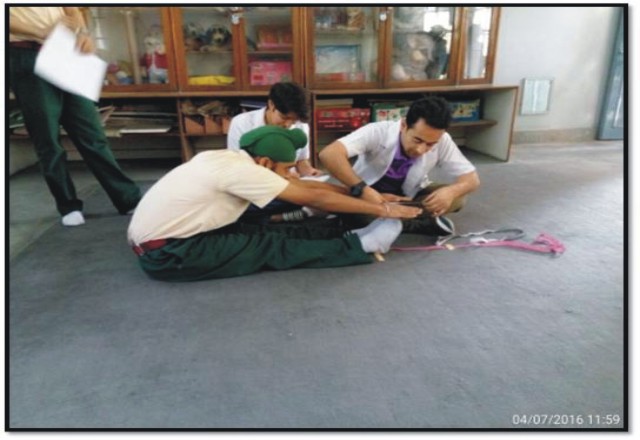 Foot Physiotherapy Clinic
The department has a specialized subunit – Foot Clinic. This unit was set up in 2014 and is perhaps the only such unit. Active scanning and measurements of the foot help the therapist and patient to understand the biomechanical faults of the foot that lead to impairments in ankle and knee. Scientific application of the foot scan includes making of customized shoe modifications.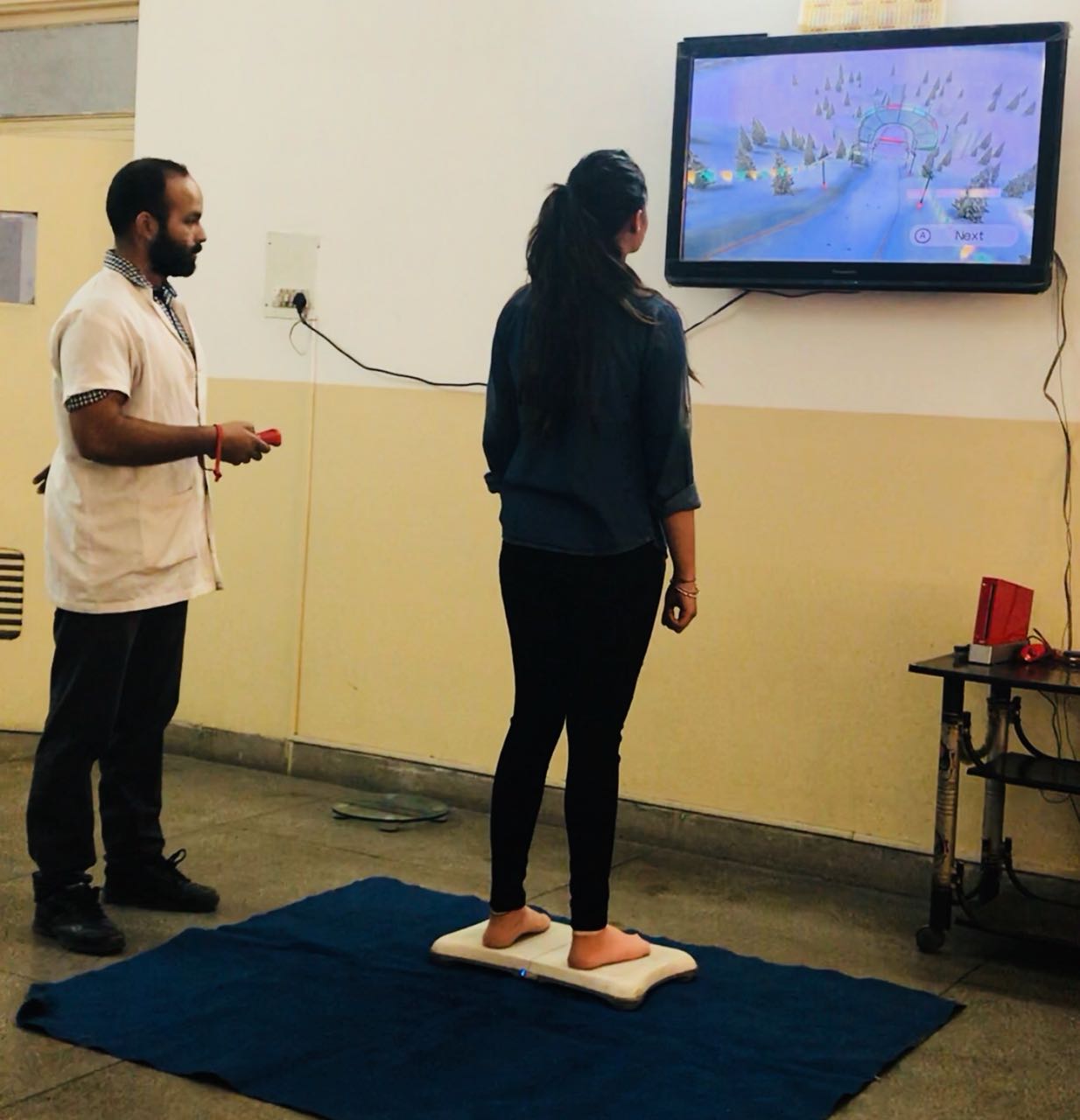 Balance Physiotherapy Clinic
The Balance Clinic is useful for all patients who have difficulty in maintain their body balance because of problems in ear, neck, joint and/or nervous system. The Nintendo Wii unit is used for simulated balance training besides the usual techniques of physiotherapy for objective and effective results.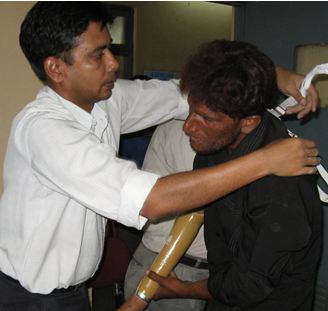 Artificial Limb Center
The Artificial Limbs Unit at DAV is the only such unit in any teaching Institute of Jalandhar. It manufactures an array of orthoses (aids, braces, collars etc.) and prostheses (artificial arms and legs). From simple mechanical to advance bionic – the unit can provide customized appliance to patients depending upon their preference and choice. The patient is counseled for the best option based upon his/ her usage requirements and suitability.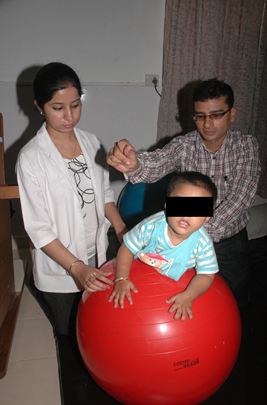 Occupational Therapy
Functional improvement and training of Activities of Daily Living (ADLs) is the focus of Occupational Therapy Unit. The department receives patients from far and wide – whether it be cerebral palsy, stroke, spinal cord injury or any condition of the nervous system bring about abnormality of muscle tone. It works in close association with the Neurological rehabilitation Unit. It is the only Occupational Therapy Unit for the whole of Jalandhar.